Thank you Millions!
A big "thank you" from everyone at Dokan karate club goes to Mandy, Leanne, Liam and Brad Million for their sponsored bike ride from South Shields to Sunderland.
Between the two families they managed to raise £400 which was donated to the club funds. This was a very nice gesture and we really do appreciate it.
In order to complete such an epic journey the girls had to put in some extensive training sessions, which they started about three minutes before they set off.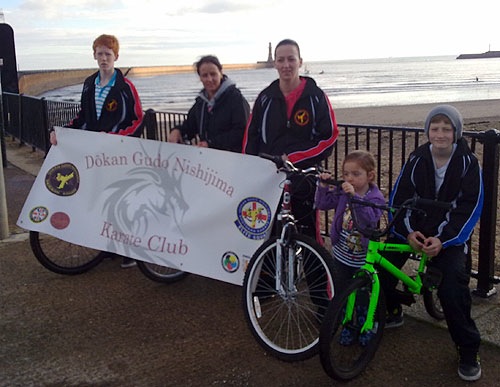 THANK YOU MILLIONS.