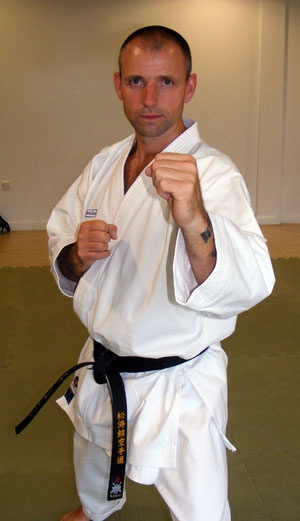 DOKAN THE NORTH EASTS PREMIER AND LEADING COMPETITION KARATE CLUB.
Dokan club have classes seven days a week in Sunderland and South Tyneside.
We have some specific sessions for low grades and beginners. These have a light hearted air and extra incentives such as star charts and small prizes.
We have specific classes for adults. 
We teach traditional and sport karate. 
Sunday is competition squad sessions. 
And we have 4 x two hour classes every week. These sessions have the second hour dedicated to fight training and are very popular. 
CLASS SCHEDULE / ROTA 21/06/21
Facebook = DKA Dokan
Website = www.dokan.co.uk
WEEKLY LESSON SCHEDULE
DAY                 TIME                           LESSON FORMAT                                                       VENUE
| | | | |
| --- | --- | --- | --- |
| MONDAY | 5.00 - 6.00 | PRIVATE LESSONS  / HOUR ONE ELITE OLDER | WHITBURN |
| 5.00 – 7.00 | 6.00 – 7.00 | HOUR 2 / YOUNGER GROUP. |   |
TUESDAY

6.00 – 7.00

The entire Tuesday lesson often revolves round competition karate kata, fitness training and fighting.

ST CUTHBERTS CHURCH HALL, REDHOUSE

6.00 – 8.00

 

7.00 – 8.00

Approaching a grading syllabus work may be done in the first hour. This class is not really for beginners. But they can and do often enrol here after their first grading.

 
WEDNESDAY

 

5.00 – 8.00

5.00 TILL 6.00

 

FIRST HOUR IS AIMED AT YOUNGER CHILDREN AND NEW STARTERS. I SUGGEST ALL NEW STARTERS STICK WITH THIS CLASS ABOUT A YEAR, EVEN IF THEY DO EXTRA SESSIONS.

WHITBURN PARISH HALL

 

 

6.00 – 7.00

This class works reverse to all other 2 hour classes. This hour has a separate kumite section so that beginners can now do 5.00 till 7.00. And learn to fight.

 

 

7.00 – 8.00

The second hour is older kids kumite fighting

 

 

 

 

 
NOTES ABOUT A WEDNESDAY.
I SPECIFICALLY TRY TO KEEP THE FIRST HOUR VERY LIGHTHEARTED WHILST STILL TRYING TO TEACH KARATE. YOUNGER CHILDREN AND BEGINNERS NEED EXTRA ATTENTION. I HAVE UP TO 6 ASSISTANT INSTRUCTORS IN EVERY WEEK HELPING OUT HERE.
ONCE A CHILD HAS BECOME ACCUSTOMED TO KARATE CLASSES AND THE PROTOCOL ETC THEY CAN DO THE EXTRA CLASSES, by attending the two-hour sessions. They have the option to simply do hour one of these classes. By the phrase accustomed to protocol, I am talking 3 or 4 months in the starter class and I suggest they keep up the starter classes for about a year. The two-hour sessions should be looked at as extra training.
THURSDAY

 

5.00 – 8.00

5.00 TILL 6.00

 

Thursday is the intermediate class, where students from Wednesday and a Saturday move on to develop competition skills.

CLEADON

 

 

6.00 – 7.00

Thursdays are also available to brand new starters age 8 years and above only, it is a two hour class but for some who do not like fighting they can attend hour one only

Thursday is where the younger students from the starter classes move into if they wish to spar and develop tournament skills.

 

7.00 – 8.00

HOUR THREE IS AN ADULT CLASS

 
ADULT CLASSES ARE AIMED AT 13 YEARS PLUS.
Although aimed at adults most of my 14 year plus students do not do these as they are competition squad and prefer the fighting sessions.
We do very little sparring in the adult class as the age goes from 14 to 70+. The group is mixed, we learn and practice grading stuff. It has a nice, relaxed atmosphere without the hordes of noisy children and for younger adults they will be taught the basic fighting skills then invited into kumite sessions if they want to pursue that field. Many do not and this is fine. The adult class is good cardio and exercise.
FRIDAY

5.00 – 7.00

 

5.00 – 6.00

Friday lesson usually revolves round competition karate kata, fitness training and fighting. But a lot of low grades are now choosing this class.

REDHOUSE COMMUNITY CENTRE

 

7.00 – 8.00

Approaching a grading syllabus work may be done in the first- hour. This class is not for beginners.

 
SATURDAY

 

10.30 – 11.30

NEW STARTER / MIXED SESSION

 

THIS IS A BEGINNER CLASS same as the Wednesday session. I have an average of 4 helpers in each week. Lots of very young students.

WHITBURN
| | | | |
| --- | --- | --- | --- |
| SUNDAY 10.00 – 11.00 |   | AN EXTRA ADULT CLASS RAN BY DOKAN INSTRUCTOR SENSEI STEVE FORSTER. THIS CLASS IS THE ONLY SESSION I DO NOT TAKE PERSONALLY. | WHITBURN |
SUNDAY

11.00 – 2.30

 

10.30 TILL 12.30

SENIOR SQUAD

AGE 14 YEARS +

COMPETITION SQUAD SESSIONS INVITE ONLY.

SENIOR SQUAD IS NOT AS SENIOR AS IT MAY SOUND. USUAL STARTING AGE IN HERE IS 14 BUT SOME YOUNGER STUDENTS MAY BE INVITED IN.

 

REDHOUSE COMMUNITY CENTRE.

VENUE VARIES.

ARRANGED ON A WEEK TO WEEK BASIS.

Invite only.

 

12.30 – 2.00

JUNIOR SQUAD

AGE 5 TO 13

JUNIOR IS SIMILAR TO SENIOR (SEE BELOW) BUT I HAVE 2 PAID HELPERS AND VOLUNTEERS WHO GIVE ME A HAND WITH THE NEXT GENERATION OF SUPERSTARS.

A brand new junior squad has just been created from our new red belts.
THE SENIOR SQUAD SESSION ENCOMPASSES ALL THE CARDIO, KATA AND FIGHTING SURROUNDING COMPETITION KARATE. THEY ARE PLANNED FRESH EVERY WEEK AND KEPT AS PHYSICALLY CHALLANGING AND MENTALLY STIMULATING AS POSSIBLE. YOU DO NOT WEAR A GI FOR THESE TRAINING SESSIONS AND THEY ARE DONE IN A BOOT CAMP ATMOSPHERE WITH MUSIC IN THE BACKGROUND. WE OFTEN THROW A TEAM BONDING GAME INTO THE MIX. SQUAD IS VERY POPULAR WITH THE ADVANCED STUDENTS.
IF THE ATTENDANCE IS LOW THE JUNIOR SQUAD IS POSTPONED FOR THAT WEEK. THE MORE ADVANCED MAY BE OFFERED A PLACE IN SENIOR WHICH IS NEVER CANCELLED.
NB NEW PARENTS.
Please read this carefully and choose the correct session. I have 4 to 6 helpers in on a Wednesday and 4 helpers on the quieter Saturday. For older students I have 3 helpers on a Thursday. The Tuesday and Friday two hour classes are taught by me with only one helper in so we have less time to spend on novices, but in saying that half a dozen young red belts have begun here lately and I hope to encourage more low grades in where they can be influenced by the advanced students. These sessions are not for brand new starters but are available to anyone after their first grading. Red is the first belt you will receive. In the beginner classes they are surrounded by students on the same level of the same age. You would not send a 6-year-old child to university; you would send them to infant school. This is a similar scenario.
In the beginner classes we have star charts, helpers, and fun. The Wednesday beginner class has the option for students to stop for the following hour too and learn to fight. This is for competent students, just ask me.
Kind regards Kev